Add to my reading list
Remove from my reading list
Create maximum "pull"– give all you can to your offspring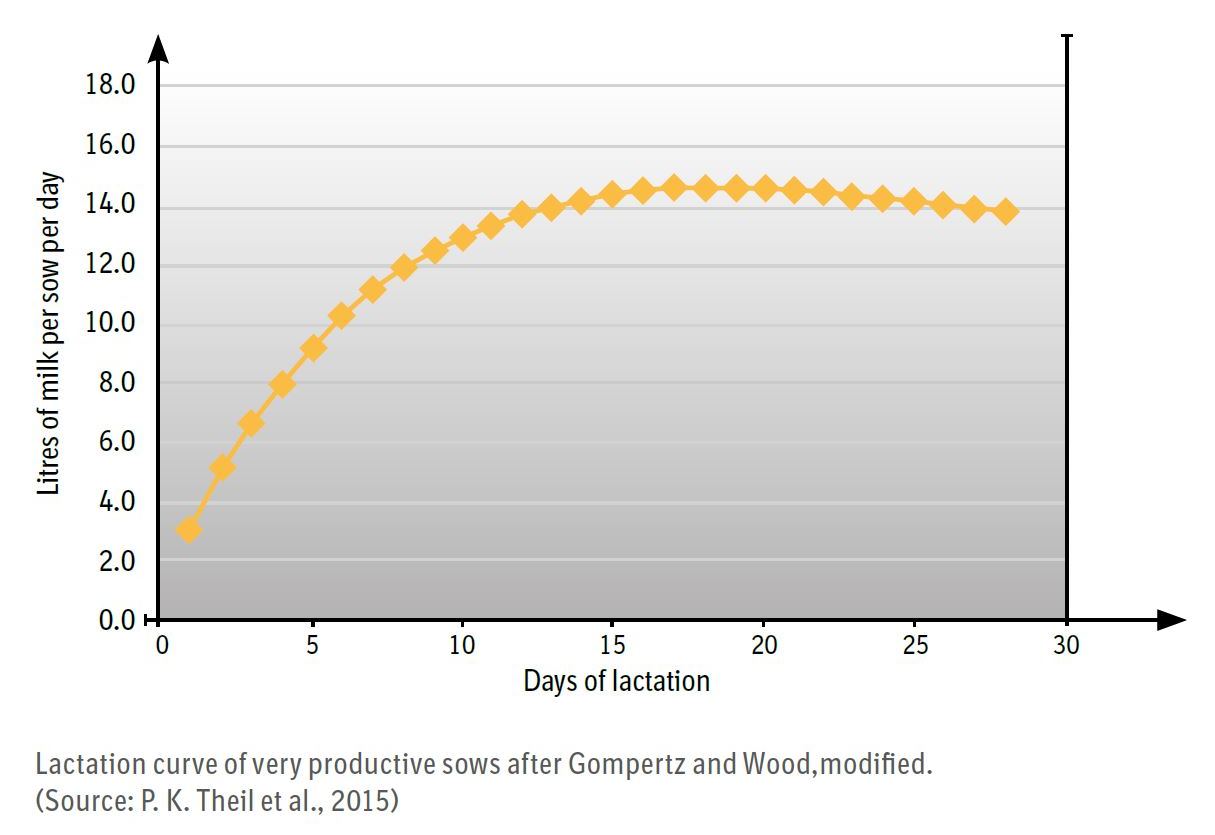 Milk production is at peak level on day 18 +/- 1 of lactation where up to about 16 litres/day is produced depending on:
Litter size and vitality of the suckling pigs
Genetic potential
Health status
The milk-intake of the piglets determines the milk offered by the sow. To produce this large amount of milk, the sow loses significant body condition by catabolizing body tissue i.e. fat.