Add to my reading list
Remove from my reading list
Circoviruses – also a risk for sows
A practical example of a bio security-breach:
When purchasing gilts a gap in the vaccination-scheme occurred:
A batch of gilts was not vaccinated for Circovirus immediately after arrival in the quarantine but was delayed until 2 months later when thew hole herd was vaccinated.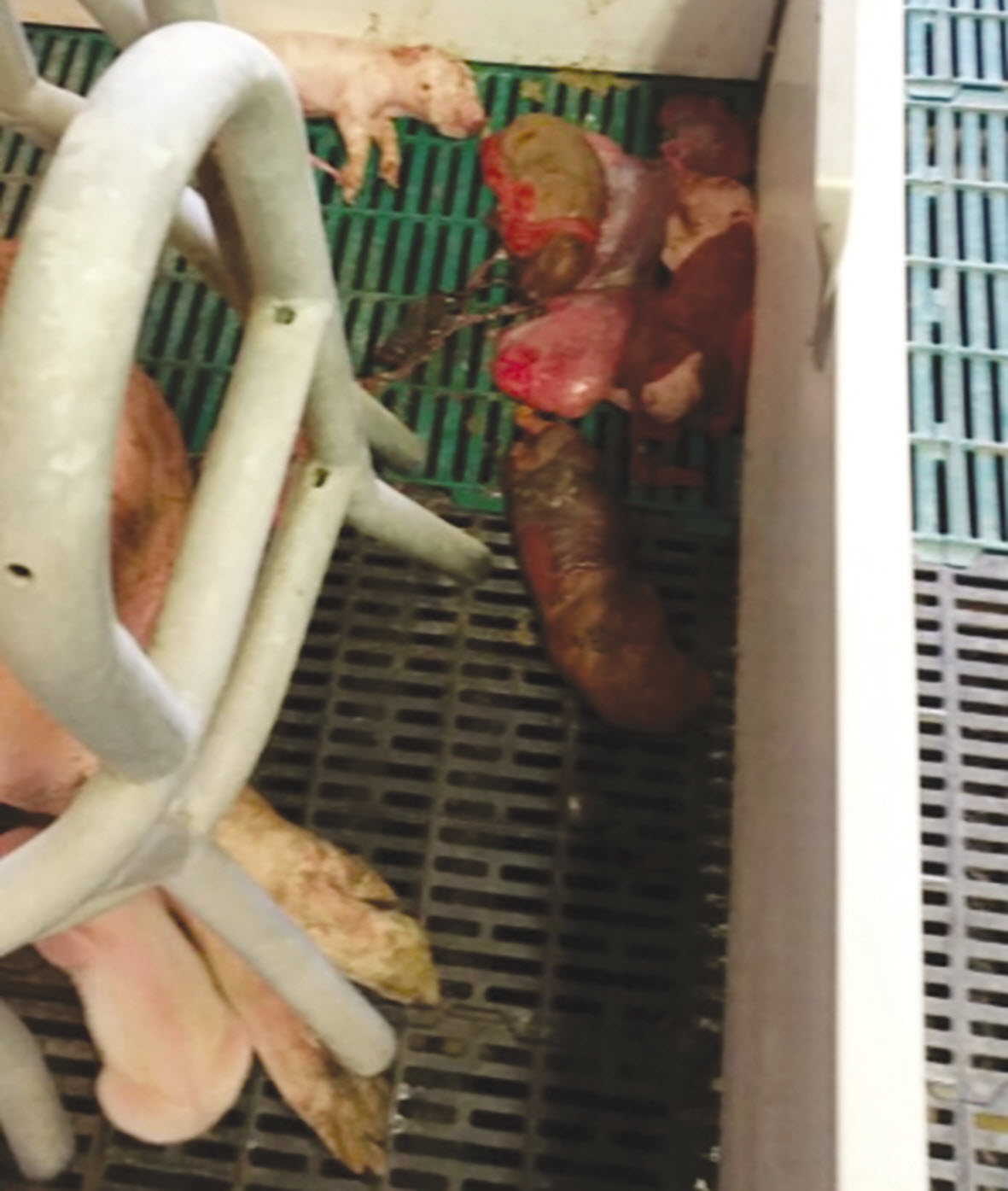 Effects of a Circovirus-infection: mummies, abortions, still-births and weak viraemic piglets
What are your thoughts on this piglets?
Did this low-weight piglet get an intra-uterine Circovirus-infection?
Does it carry the Circovirus in a viraemic state and so be able to transfer the virus to other in-contact animals?
Is this potentially infectious piglet fostered onto another sow or is this sow used as foster-sow?
→ Every movement of infected piglets will result in dissemination of infection
Vaccination against Circovirus in sows
The damage of a Circovirus infection in sows
| Time of infection during gestation | Clinical signs |
| --- | --- |
| Early (day 1 - 35) | Embryonic losses (empty sows at parturition) |
| Middle (day 35 - 70) | Mummified foetuses, abortions |
| Late (day 70 - 115) | Mummified foetuses, still-borns, weak piglets, late abortions |
(source: modified after Madson, 2011)
Mummified foetuses in the middle phase of gestation.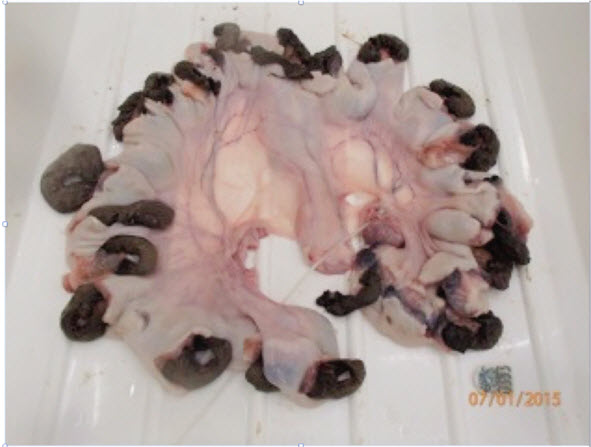 Circoviruses will move from the sow's blood stream into the uterus. A timely vaccination of the sow before insemination, i.e. in the farrowing room at the same time as her piglets or when the whole herd is vaccinated, protects the sow against Circovirus-related diseases.
(Source: Amdi et al., 2013)